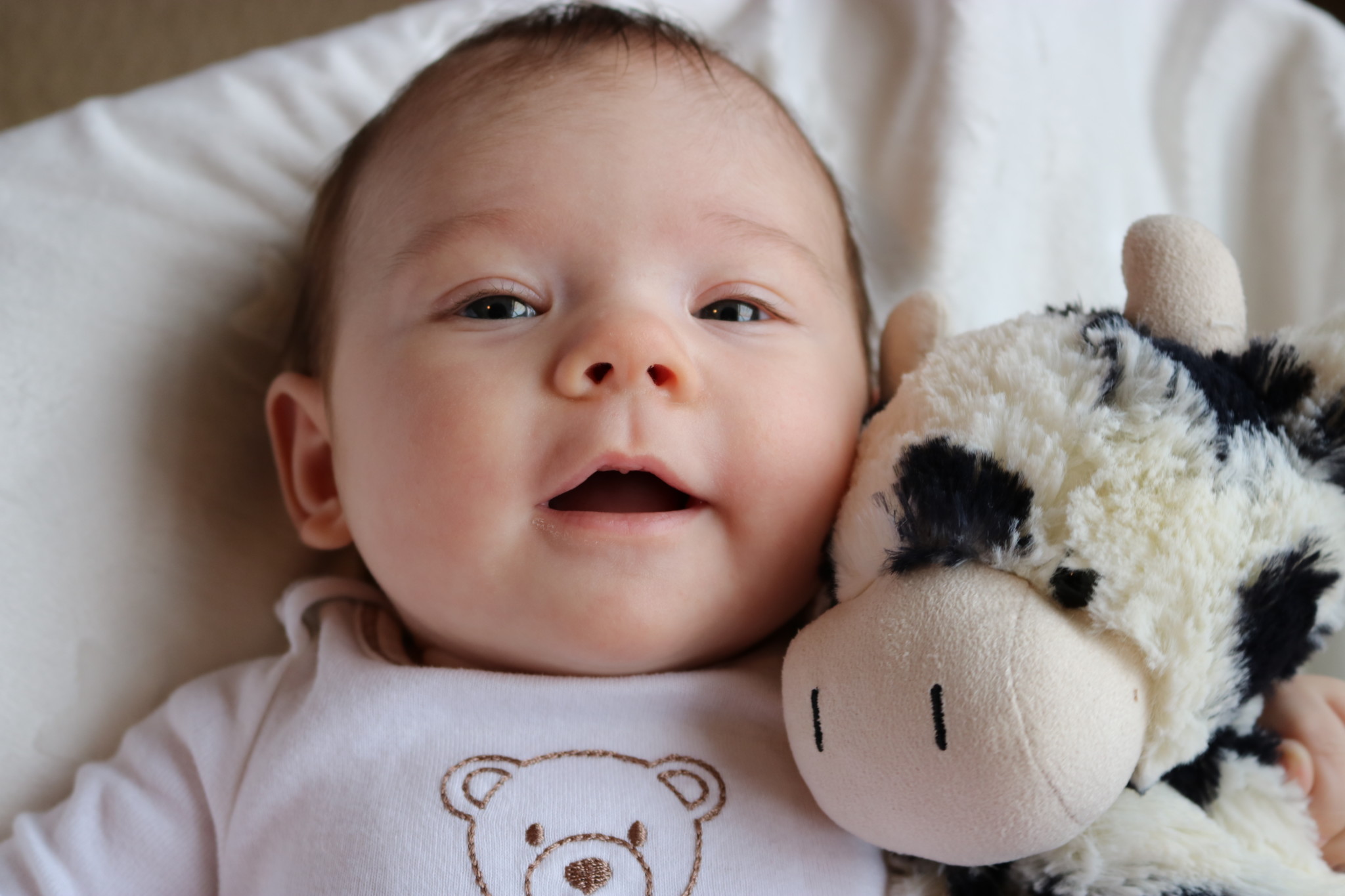 I had a need to move our website to a new server recently, as I was wanting something a bit more cost effective for storing a large amount of data for a low cost.  I decided to move to a Managed WordPress service provided by HostGator.com, and making use of their migration service.
I regret doing so…
I should have done it manually myself, as the amount of work it's going to take me to fix our site now, is several times what it would have taken me to migrate it myself to begin with.
Anyways…
Freya turned 3 months the other day, and I will be uploading a new photo album that Heather took to celebrate the occasion, but I thought I would include one such photo in today's post.
I am on holiday's this week, and we are working to bottle feed now.  I am hoping to get the Christmas lights, and Christmas tree, up before the end of the week.  We'll see if we succeed or not.